Road Maps For the Soul
"Advertising signs that con you into thinking you're the one
That can do what's never been done, that can win what's never been won
Meantime life outside goes on all around you"
-- Bob Dylan 1965 --
Here we offer books, CD's and videos every Dylan fan should own. These can be ordered online in association with Amazon.com. We feature a wide range of material of interest to Dylan fans, and welcome any suggestions about items that should be added.
Additional information about many of the books is a single click away from Conclusions on the Wall, our Dylan bibliography. In order to make this page load as fast as possible, we only show the bookcovers for selected books. Images for others may be found in the bibliography, or at Amazon. Check back often to see our latest recommendations, or give us your email address to receive announcements from us when we add new items. We also encourage you to sign our guest book, giving us your comments and suggestions.
We hope this guide is useful, and serves to give you a quick entry into the best net bookseller so far. But remember to support your small local bookseller, the chap with the dusty shelves, the real help from people you meet and who live in your community. Bookmark this page and use it when your local shop fails you. And when Dylan comes to your town, get up from behind your computer and go get your thrills!
How to Use
For featured books, CD's & videos: click on the photos or icons to order.
To get more information: click on the text links in the descriptions.
In the compact listings of books, CD's & videos: click on the titles to order.
---
Hottest New Book!!
Tangled Up In Tapes: A Recording History of Bob Dylan, Edition Four
By Glen Dundas
This new edition of the essential Dundas guide to tape recorded Dylan performances, replaces his earlier third edition. The listings are now complete through the end of 1998, making it nearly eight years more current than the other essential reference by Krogsgaard. Until an updated Krogsgaard is published, this is the one to get, and even then, you'll want both.
Chronological detailed discography; 368 pages, with 32 pages of glossy photos, 20 in full color.
Complete details on studio recordings, released and otherwise.
Set-by-set, song-by-song listings of every live show through the end of 1998.
A complete history of every professional video in which Dylan has appeared.
Statistical section tracks the number of times each song has been performed.
Details about the other musicians in the bands.
"... indispensible to any serious Dylan fan." -- Paul Williams
---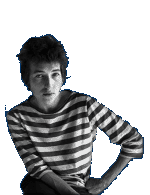 Works by Bob Dylan
Books
Lyrics, 1962-1985
The official lyric book, covering most of Dylan's songs from the first album through Empire Burlesque. But the printed lyrics sometimes don't match the recordings, and there are many songs omitted. Still an essential book, even for the less dedicated fan, even though its sequel has been rumored to be in the works for years now.


Tarantula, January 1994 paperback edition
Tarantula is a poetic work that shows Bob Dylan at a point in his artistic evolution when word play and the exploration of spontaneously occurring ideas came as naturally to him as breathing. An essential volume for those seeking further insight into Dylan's creative process, this book of poetry opens the door to an engaging and thought-provoking free-verse world in which to lose oneself.

Songbooks
Bob Dylan Greatest Hits:
Songtab Edition
94 pages (March 1999)

The Concise Bob Dylan
160 pages (February 1998)

Buy Other Dylan Songbooks
| Anthology | Anthology 2 | Best of Bob Dylan | Bob Dylan | Bob Dylan | Classic Dylan | Collection | Fingerpicking Dylan | Good As I Been to You | Greatest Hits | Greatest Hits Vol 3 | Harp Styles | Infidels | Made Easy | Oh Mercy | Rock Score | Songs 1966-1975 | Time Out of Mind | Under the Red Sky | Unplugged | Very Best | World Gone Wrong | 30th Anniversary | 6 Chord Songbook |
Music
The Bootleg Series, Vol. 4: Bob Dylan Live, 1966
Finally we have the official release of this incredible performance from the Free Trade Hall in Manchester, UK. It documents the infamous shout of "JUDAS!" by a fan frustrated with Dylan's new electric sound, and Dylan's masterful unleashing of Like a Rolling Stone in response. This show is the best selling bootleg performance of Dylan's career, and rightfully so. No Dylan collection is complete without this two CD box set.


Companion Book:


Like the Night: Bob Dylan and the Road to the Manchester Free Trade Hall
By: C P Lee
The essential companion to the above Live 1966 box set, and vice versa. Read the book and follow along on the CD's and you'll end up feeling like you were there at the historic performance. If you're not sure what to buy next, start with the combination of this book and the above CD's.

Street Legal (1999)
This 1978 album, long criticized for its muddy sound, has now been remixed and remastered, delivering a sound that finally does justice to the excellent songs it contains. The difference is as dramatic as was the change from mono to stereo in the sixties. If you do an A-B comparison of the two, you'll find that the old version sounds like you're standing in the hallway outside the recording studio wearing ear muffs, whereas the new version sounds like you've taken off the muffs and walked inside. It's likely that a lot of "rare out of print" Street Legal CD's will now begin to appear on ebay. Don't be fooled, regardless of how low the bids. Get only this new version, an essential purchase both for those new to the album, as well as those who loved the original.


Time Out Of Mind (1997)
This highly acclaimed album, winner of several Grammy awards, including Album of the Year, contains all new songs for the first time since Under the Red Sky. Essential.


Buy Other Dylan CD's
| Bob Dylan | The Freewheelin' Bob Dylan | The Times They Are A'Changin' | Another Side of Bob Dylan | Bringing It All Back Home | Highway 61 Revisited | Highway 61 Revisited-Gold | Blonde on Blonde | Blonde on Blonde-Gold | Greatest Hits | Greatest Hits-Gold | John Wesley Harding | Nashville Skyline | Self Portrait | New Morning | Greatest Hits, Vol 2 | Basement Tapes | Pat Garrett & Billy the Kid | Planet Waves | Before the Flood | Blood on the Tracks | Desire | Hard Rain | Street Legal | At Budokan | Slow Train Coming | Saved | Shot of Love | Infidels | Real Live | Empire Burlesque | Biograph | Knocked Out Loaded | Down in the Groove | Dylan & the Dead | Oh Mercy | Under the Red Sky | Bootleg Series, Vol 1-3 | Good As I Been to You | World Gone Wrong | 30th Anniversary Concert | Greatest Hits, Vol 3 | MTV Unplugged | Time Out of Mind | Bootleg Series, Vol 4 |

Dylan Performing with Other Artists
| Across The Borderline | A Vision Shared | Clinch Mountain Country | Essential Ramblin' Jack Elliott | Fear And Loathing In Las Vegas | Feeling Minnesota | Flashback | Folk Duets | Folk Hits | Forrest Gump | Greatest Folksingers of the 60's | Hall Of Fame | Hindsight 20/20 | Isle Of Wight | Jerry Maguire | Live at Newport | Newport Broadside | Newport 1963: Evening Concerts | Songs Of Jimmie Rodgers | The Big Lebowski | The Last Waltz | The Player | The '60s | Touched By An Angel | Tribute To Doc Pomus | Tribute To Woody Guthrie |
Film
Bob Dylan - Dont Look Back (1967)
Directed by D A Pennebaker
This cinema verité documentary of Dylan's 1965 English tour is an essential video for every Dylan fan. It was a ground-breaking film, as the first rock documentary, and it holds up quite well to this day. Pennebaker also published an interesting paperback book, long out of print, containing a collection of stills from the film. And that's no typo. If you look carefully, you'll find no apostrophe in the title, neither in the film, nor in the book.


Pat Garrett and Billy the Kid (1973)
Directed by Sam Peckinpah
This was Dylan's first acting role for the big screen. He is quite charming in the film as Alias, the soft-spoken, knife-throwing drifter. This is the director's cut of the film, not the version that was released theatrically. Dylan's soundtrack for the film, available separately on CD, was an added bonus. If you watch carefully in Dylan's other acting role, Hearts of Fire, you'll see this film advertised on the local movie marquee as Dylan and Fiona drive by in his truck.

Buy Other Dylan Videos
| Dont Look Back | The Concert for Bangladesh | Pat Garrett & Billy the Kid | The Last Waltz | Hard to Handle | Hearts of Fire | 30th Anniversary Concert | MTV Unplugged |
---
Reference Books on Bob Dylan's Life & Music
Bob Dylan: A Life in Stolen Moments, Day by Day: 1941-1995
By Clinton Heylin
A new revised edition of Heylin's earlier Day by Day chronology.


Don't Think Twice, It's All Right: Bob Dylan, the Early Years
By Andy Gill
It's a surprise no one ever thought of this approach before. The book discusses the origin and possible meanings of Dylan songs, in chronological order from the beginning through Nashville Skyline, official releases only. This would be a good starting point for the new fan, but even seasoned veterans will find the book interesting.

Positively Bob Dylan: A Thirty-Year Discography, Concert and Recording Session Guide, 1960-1991
By Michael Krogsgaard
One of the two essential Dylan discographies (Dundas being the other), listing details about all known Dylan recordings through February 1991. Collectors find themselves referring to this constantly. If you don't have this one, you need to buy it now.

Other Dylan Reference Books

Bob Dylan: A Bio-Bibliography
By William McKeen


Bob Dylan: A Descriptive, Critical Discography and Filmography, 1961-1992
By John Nogowski


Bob Dylan: The Recording Sessions 1960-1994
By Clinton Heylin


Complete Guide to the Music of Bob Dylan
By Patrick Humphries
The "complete" in the title of this book refers to the fact that it says something about every official Dylan album through Unplugged. For example, there are nine paragraphs of text about Biograph. The coverage of each album would fit easily in the jewel box with the CD. You shouldn't expect Krogsgaard if you buy this book. It would make a nice stocking stuffer for someone just starting out.

---
Books About Bob Dylan's Life
Bob Dylan: A Biography
By Anthony Scaduto
The first serious biography of Dylan, published in 1971, and one that Dylan gave his reserved approval. It's written by a journalist, not a fan, based on many interviews of Dylan associates. Recently reprinted after many years out of print, the book is still worth a read.

Other Biographies

Bob Dylan (Pop Culture Legends)
By Susan Richardson


Dylan: A Biography
By Bob Spitz
This biography, although the thickest, has received the most criticism of them all, partly because of the exposé style of writing, as well as inaccuracies noted by others. Some have found they were compelled to buy the book solely because of the 1961 photo of Sara in her Playboy bunny outfit, which is much clearer than the scans found on the net.


Just Like Bob Zimmerman's Blues: Dylan in Minnesota
By Dave Engel
This is the book to get if you want to learn about Hibbing, Dylan's childhood home. Essential for anyone planning a trip to this town where it all started. This is the first extensive coverage of the town since Toby Thompson's engaging book (long out of print) about his own pilgrimage to uncover Dylan's roots, including the "Girl from the North Country."

Picture Books

Dylan: The Life and Music of America's Folk-Rock Icon
By Stephen Matteo
A new hardcover, coffee-table picture book with over 100 photos, many very nice. It includes a forward by Judy Collins.


Woodstock Vision: The Spirit of a Generation
By Elliott Landy
This collection of photographs by the Woodstock photographer who did the cover portrait for Nashville Skyline includes many wonderful photographs of Dylan and his family, as well as another series on The Band. Dylan never granted any other photographer such access to his family, so if you'd like to see his family photo album from the Basement Tapes days, this is the book to get.

---
Commentary on Bob Dylan's Music
Bob Dylan: Watching the River Flow: Observations on His Art-In-Progress, 1966-1995
By Paul Williams
Most of the Paul Williams essays in this collection were previously published as album or concert reviews in other publications. Here they are gathered together in one place, in chronological order, with a brief (current) introduction to each by Paul to put them in context. The result is a survey of much of Dylan's work, especially his official albums. The centerpiece of the book is a complete reprinting of his book, Dylan--What Happened?, about the 1979 Christian tour, answering the question in the title. Dylan seemed to like the answer, ordering 114 copies of the book for his own use. The original has long been out of print and hard to find.


The Bob Dylan Companion: Four Decades of Commentary
Carl Benson (Editor)
This book is a nice new collection of commentary on Dylan's work, including articles, interviews and reviews. It is the first to include coverage on Time Out of Mind, including the Robert Hilburn interview before the December 1997 El Rey performances. An interesting 1998 Village Voice article compares the work of folklorist Alan Lomax, anthologist Harry Smith, and Dylan. Those who buy this book to add to their Clinton Heylin book collection will be disappointed. But Heylin's omnipresence in the Dylan publishing industry seems to continue, as somehow his name has become attached to the catalog listing for this book (at Amazon and at least one other bookseller), even though he is only mentioned very briefly four times in the book. There is no indication that he had any hand in its production, but one wonders whether Carl Benson, credited as the editor in the book, has been receiving his royalty checks.

Other Commentary on Dylan

Bob Dylan: The Early Years: A Retrospective
Craig McGregor (Editor)
A much earlier collection, similar to the Benson collection above, first published in 1972, revised in 1980, and again in 1990. Its longevity on bookstore shelves is testament to the quality of the selections.


Bob Dylan: Performing Artist: 1960-1973: The Early Years
By Paul Williams
This book, by one of the best Dylan writers, give the best survey of Dylan performances from the beginning through 1973. This makes an excellent starting point for anyone beginning to study Dylan, better even than reading one of the biographies. Unfortunately the second book in this series, covering 1974-1986, The Middle Years, is now out of stock.


Hard Rain: A Dylan Commentary
By Tim Riley


Invisible Republic : Bob Dylan's Basement Tapes
By Greil Marcus
This book about the Anthology of American Folk Music includes a useful appendix on Dylan's Basement Tapes.


Wanted Man: In Search of Bob Dylan
John Bauldie (Editor)
A collection of interviews with other performers and personalities who have worked with Dylan over the years, taken from The Telegraph, the greatest Dylan fanzine of all time, by far. It is edited by John Bauldie, one of the giants of the Dylan community. There is no other publication in print that provides a taste of his excellent fanzine, as The Telegraph has now ceased publication, following Bauldie's untimely death.

---
Other Dylan Related Items
Books
Chasin' That Devil Music: Searching for the Blues
By Gayle Dean Wardlow
Explore some of Dylan's musical roots in this book about the early blues musicians, such as Robert Johnson, Charlie Patton, Bukka White and many others. The book includes a CD containing 19 rare blues songs.


Abraham Lincoln: The Prairie Years and the War Years
By Carl Sandburg
Here's the book that tells the story behind the Lincoln maxim on politics quoted in Dylan's song, Talkin' World War III Blues. Add this book to your library and your friends will have new admiration for you, no longer discounting you as a crazed Dylan fanatic.


Baby, Let Me Follow You Down: The Illustrated Story of the Cambridge Folk Years
By Eric von Schmidt & Eric Rooney
By far the best book about the early folk music days in Boston, including the personal accounts from many of the participants, and dozens of wonderful photographs. Of course the first author is the fellow that Dylan credits on his first album for teaching him the song that makes the title of this book. The last time this book went out of print, copies became very hard to find. So if you don't already have this one, get it while it is back in print.


Backstage Passes & Backstabbing Bastards: Memoirs of a Rock 'N' Roll Survivor
By Al Kooper
An expanded and revised edition of Al Kooper's memoirs, written in a very entertaining style. Kooper played organ on the historic first recording of Like a Rolling Stone, and his account of the recording session is hilarious. This book had been out of print for many years, and the hard to find copies that became available were always very expensive. Buy this book while it is back in print!


Bound for Glory
By Woody Guthrie
The autobiography by Dylan's 'last idol'. Read the book that David Whitaker got Dylan to read in the early days in Minnesota that led to his passion for Woody and his music.


Early Work 1970-1979
By Patti Smith
This collection from another of our great rock poets includes her wonderful poem about Dylan's dog, accompanied by a hilarious photograph of Patti wearing her Bob Dylan mask (p. 22-23.) A larger version of the picture is included on page one of her excellent new lyrics book, which also includes a great photo of her December 1995 duet with Dylan on Dark Eyes in Philadelphia.


Gates of Eden: American Culture in the Sixties
By Morris Dickstein
Now where do you suppose he got the title to this book? Oddly, though this book, like any book about the Sixties, discusses Dylan's music quite a bit, there is no credit given for the source of the title.


Rolling Stone Images of Rock & Roll
Fred Woodward (Editor)
A handsome coffee table book featuring 179 striking photographs from the pages of Rolling Stone. Included are three Elliott Landy photographs; Dylan bouncing on a trampoline, peeking out from behind the branch of a tree, and with his very young son, Jesse; as well as the Daniel Kramer photograph of Dylan ironing Joan Baez's hair. The Landy pictures are also included in his own book, listed above. The Kramer photo is from his own book, which is now out of print.


Selected Poems
By Robert Creeley
This collection includes Creeley's poem, In London, in which he says, "I wish I was Bob Dylan" and later wishes he could hear Joan Baez sing Tears of Rage. Do you suppose he ever got her Any Day Now album, as it is on there. Her CD is available below.


The Mansion on the Hill : Dylan, Young, Geffen, Springsteen,
and the Head-On Collision of Rock and Commerce
By Fred Goodman
The title describes well what this one is about, or as Bob put it, "Money doesn't talk - it swears!" There is a lot of information about Dylan and Grossman dealing with the record label, as well as the same for Neil Young and Bruce Springsteen. This may not leave you with an especially good taste in your mouth. If that concerns you, choose another book. Or better yet, buy the music, or go to a Dylan show.


The Rich Man's Table
By Scott Spencer
A work of fiction which some believe to be based on Bob Dylan, who is called Luke Fairchild in the book. It is narrated by Luke's illegitimate son, Billy, who is obsessed with getting his father to acknowledge him. Buy this one and decide for yourself about the Dylan parallels.


Understanding the Times: The Religious Worldviews of Our Day and the Search for Truth
By Rev. David A. Noebel
The latest scholarly tome (891 pages) from the only author to garner two spots on the official EDLIS reading list.


Woody Guthrie, A Life
By Joe Klein
Before he documented the Clinton election campaign in his anonymously published Primary Colors, Klein wrote this fine biography of Woody.


1968 In America: Music, Politics, Chaos, Counterculture and the Shaping of a Generation
By Charles Kaiser
A history of the most turbulent year of the Sixties, 1968. Nearly every chapter title is the name of a Dylan song.

Music: Others Doing Dylan

Live At Sir George Williams University (1997)
By Dave Van Ronk
This album, by one of Dylan's friends from the early days in New York, is a recording of a live performance on January 27, 1967. It includes a song that he introduces by saying, "This is a thing that, ah, I learned from Bob Dylan umpteen years ago." The song, The Old Man, was also on Van Ronk's album, No Dirty Names, and is an alternate title for Man on the Street. Van Ronk is the only one to have covered this one. You can hear Dylan doing his own version on Bootleg Series, Vol 1. Dylan performed the song at the Gaslight Cafe on September 6, 1961 with Van Ronk joining Dylan later in the set to perform a Woody song, Car, Car.

Fanning the Flames (1996)
By Maria Muldaur
This CD includes a duet of Muldaur and Mavis Staples singing Well, Well, Well, a song written by Dylan and Danny O'Keefe. The liner notes describe it as "prophetic blues at its best, a visceral and powerful cry against corporate greed and how it is robbing us." Muldaur describes the performance as "... the most deeply moving experience of my entire musical life." Like the Sheryl Crow performance of Mississippi (below), this is a Dylan song that has never released by Dylan himself.

New Blues For Modern Man (1999)
By Duke Robillard
Robillard played guitar on Time Out of Mind, though Dylan forgot to mention him when he received his Grammy for Album of the Year. Obviously no hard feelings, as Robillard does a very nice version of Love Sick on his new album. It features an especially nice, soaring guitar solo at the end of the song.

Snowfall On The Sahara (1999)
By Natalie Cole
This CD includes Cole's cover of Dylan's Gotta Serve Somebody, a performance one Amazon reviewer described as "the most soulful thing she's done in years." On the Charlie Rose Show on August 3, 1999 Cole talked about this new album. She was very excited about doing the Dylan song, especially because she said that Dylan rewrote the last two verses just for her. She couldn't sing the original lyrics, as they were about him ("You may call me Bobby, you may call me Zimmy..."). In 1998 Dylan was performing this song with various alternate lyrics, but this is the first official release of the song with new words.

The Globe Sessions (1998)
By Sheryl Crow
This CD includes the first recording of Dylan's song, Mississippi, a song that didn't make the final cut on his Time Out of Mind album. We'd all love to hear the tape she must have heard to learn the song, but for the time being we can enjoy her very nice performance of the song.

The Transformed Man (1995)
By William Shatner
What good fortune! This classic album, re-issued after twenty years, is still available, including one of the most (in)famous covers of Mr. Tambourine Man of all time. If you haven't heard this one, order it at once. Be sure to read the glowing reviews of the CD on the Amazon page. And lest you think Shatner learned his lesson, think again. On April 23, 1999 he appeared on the Conan O'Brien Show with a new band to perform a melodramatic monologue (in which he dumps the woman) that sounded just like the material on this album. When asked if he was doing a world tour, Shatner responded that this performance was both the premier of the new material and the conclusion of the world tour.

This World Is Not My Home (1999)
By Lone Justice
This CD includes a rousing version of Maria McKee singing Dylan's Go Away Little Boy, a song that Dylan has never released himself.


More CD's of Others Doing Dylan (* = newest releases.)
| The Band | Joan Baez: Any Day Now | Baez Sings Dylan | The Byrds | Eric Clapton | Judy Collins | Marshall Crenshaw* | Barbara Dickson | Duane Eddy | Ramblin' Jack Elliott | Fairport Convention | Marianne Faithfull | Jerry Garcia Band | Nanci Griffith | Emmylou Harris | George Harrison | Richie Havens | Jimi Hendrix | Hole* | Hollies | Ian & Sylvia | Jason & The Scorchers | Billy Joel | Jimmy LaFave | Jimmy LaFave* | James Last | Albert Lee | Manfred Mann | Roger McGuinn | Barry McGuire | Bette Midler | Chad Mitchell Trio | Van Morrison | Nana Mouskouri | Rick Nelson | Mike Ness* | Aaron Neville | Neville Brothers | New Christy Minstrels | Nico | Wolfgang Niedecken | Tim O'Brien | Peter, Paul & Mary | Elvis Presley | The Pretenders | Alan Price | Gary Puckett | Bonnie Raitt | Red Hot Chili Peppers | Johnny Rivers | Leon Russell | Mitch Ryder | Merl Saunders | Earl Scruggs Revue | Pete Seeger | Silkie | Simon & Garfunkel | Nina Simone | Nancy Sinatra | Grace Slick | Patti Smith | Chris Smither | Phoebe Snow | Rolling Stones | The Staple Singers | Rod Stewart | Turtles | U2 | Jerry Jeff Walker | Johnny Winter | Stevie Wonder | Neil Young | Townes Van Zandt |
Musical Roots of Dylan
Founder Of The Delta Blues: 1929-1934 (1995)
By Charley Patton
This is the Yazoo collection of Charley Patton songs first issued on 78's, then on LP, and now on CD. In his December 1997 Robert Hilburn interview before the start of the El Rey run of shows in Los Angeles, Dylan said that he wrote the song, Highlands, on Time Out Of Mind, after "having a guitar run off an old Charlie Patton record" [in his head] for years. One Patton expert believes that run to be from Pony Blues on this album.

Anthology Of American Folk Music (1997)
Harry Smith (Editor)
This is the famous Anthology, a major influence on the folk community of the Sixties, and now issued on CD's. This is the collection Greil Marcus writes about in his book, Invisible Republic. This is the essential introduction to this early music.

Blues With A Feeling (1993)
Various Artists
This two CD box set features 35 performances from the Newport Folk Festivals of 1963-66 and 1968 by Dylan influences and friends, such as Skip James, Bukka White, Elizabeth Cotten, Mississippi John Hurt, Jesse Fuller, Dave Van Ronk, John Hammond, Eric Von Schmidt, "Spider" John Koerner, The Chambers Brothers, and the Paul Butterfield Blues Band. You can be sure that Dylan was in the audience for many of these performances. He has done covers of at least four of the songs featured here. If you weren't at Newport, you can now hear what he heard then.

Country Blues: Complete Early Recordings (1998)
By Dock Boggs

Dock Boggs: His Folkways Years 1963-1968 (1998)
By Dock Boggs
Buy these two five-star collections and listen to the music of another one of Dylan's early influences.

Carolyn Hester (1994)
By Carolyn Hester
This reissue of Carolyn Hester's first album on Columbia, features a young pre-Columbian Bob Dylan providing some hot licks (no kidding!) on harmonica; Krogsgaard [009]. It was at rehearsals for this album that producer John Hammond Sr. first became aware of Dylan, his big break. Dylan was recording his own first album with Hammond in less than two months. This CD also includes previously unreleased alternate takes of I'll Fly Away and Come Back, Baby. Buy this historic album while it's still in print!

The Complete Hank Williams (1998)
By Hank Williams


Hank Williams: The Complete Lyrics (1993)
By Hank Williams, Don Cusic (Editor)
Completists point out that this ten CD box set does not present the complete recorded output of this early giant, but surely it is the most definitive collection yet offered, 225 cuts in all. And if you buy the CDs, you'll also need this lyrics book as its companion. Williams was Dylan's first idol, long before Woody. "I started singing songs after I heard Hank Williams," Dylan said in 1965. In 1961 he told Shelton, "I really couldn't decide which I liked the best, country or blues. So I suppose I ended up by becoming a mixture of Hank Williams and Woody Guthrie." And in 1978, commenting on the death of Elvis, he said, "If it wasn't for Elvis and Hank Williams, I couldn't be doing what I do today." So if you really want to explore Dylan's roots, this set would make an excellent starting point.

Sings Ballads And Blues (1996)
By Odetta
This is the reissue of Odetta's 1956 debut album. Bob Dylan has said, "The first thing that turned me on to folk singing was Odetta." Buy this one to hear why. It's unfortunate that Odetta's 1965 album, Odetta Sings Dylan, has not been issued on CD.

---
Search Amazon.com

If you haven't located what you're looking for, use this handy search tool. You can search for anything in the entire Amazon catalog with this handy search engine. Anything found can be purchased with confidence using your credit card.
---
To Receive Announcements
---
Guest Book
We encourage your comments and suggestions. Please sign our guest book!

View the GuestBook
Sign the GuestBook
---

-- to Conclusions on the Wall, The EDLIS Bibliography
To select an author, by last name:
A | B | C | D | E | F | G | H | I | J | K | L | M | N | O | P | Q | R | S | T | U | V | W | X | Y | Z |
To author or title index. Or perform a keyword search of the bibliography.

Last updated: 8/04/99
For more information contact: athrill@taxhelp.com
© Copyright 1999 by Ron Chester
All Rights Reserved